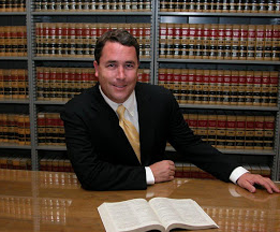 The Law Offices of Geoffrey W. Rawlings have been assisting clients in obtaining successful outcomes for their legal matters for over 18 years. Our practice areas include Criminal Law, Family Law and Civil Litigation. We are committed to the principle of providing effective, high quality representation for our clients with unique attention to detail.
We are staunch advocates for those who are involved in a legal matter and work diligently and productively to formulate a positive result for our clients. We never lose sight of the fact that each client is an individual person with individual legal needs, and that each client brings specific facts and circumstances to his or her case. We have never taken a "one size fits all" approach to dealing with our clients, and it is this dedication and attention to detail that has resulted in positive and uniquely tailored outcomes for our clients.
We understand that each case we handle is very often one of the most crucial events occurring in our client's life. This understanding allows us to concentrate on our client's particular needs in the most favorable manner. When working on a client's case, we are careful to address all of our client's concerns, not simply the legal ones. We bring our considerable intellect and talents to each case and persevere to bring about a positive outcome for our clients.
When you are charged with a crime, time is of the essence. Do not risk your future by hesitating to enlist legal help. Call our office at (408)292-8400 or fill out our online contact form.